Meet Your Coaches
The Ocho was born through sweat and friendship. As far back as 2009, a class of CrossFitters would gather at 8am, inspect the whiteboard, warm up, and then race. That class of athletes became a very tight knit group. Each day we'd race, we'd compete; we'd push ourselves and each other. The "Ocho" represents the spirit and community that embodies the CrossFit experience for us. The Ocho is the call we use when we push each other to lift one more pound or do one more rep or to go one second faster. This is the inspiration for us to call our affiliate CrossFit Loco Ocho.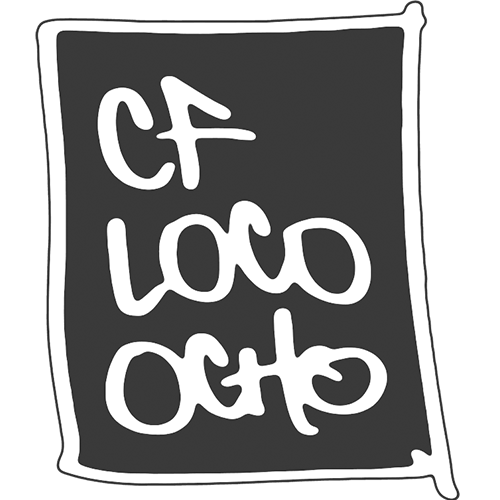 Josh Stonier
ABOUT JOSH
I have an educational background in health and fitness with a degree in Kinesiology: Exercise Science, Therapeutic Exercise from California State University of Sacramento. Athletics and outdoor activities have always played a major role in my life; growing up playing soccer, baseball, and volleyball. After teaching group fitness classes, both on my own and at 24hour Fitness, I was introduced to CrossFit in August of 2009. It's easy to say I drank the Koolaid and was instantly hooked.
Through my CrossFit journey thus far, I have participated in the judging, planning, competing, and MC'ing in many local competitions including the Sactown Throwdown, Moxie Madness, and the OC Throwdown. I competed at the CrossFit Games Sectionals in 2010 and participated in the CrossFit Games Open every year since.
I have a passion for people. That passion is driven by people working hard to improve themselves; both mentally and physically. I enjoy motivating and encouraging people to step outside their comfort zone and discover new possibilities for themselves.
CrossFit Loco Ocho is the culmination of a long time dream of mine. I look forward to sharing The Ocho with everyone. 
-CrossFit Level 1 Coach
-CrossFit Level 2 Trainer
-CrossFit Aerobic Capacity Certification
-BS Kinesiology, Excercise Science
-CrossFit Mobility and Movement Certification
-CrossFit Games Judging Certification '13, '14, '15, '16, '17, '18, '19, '20, '21
-CrossFit Games Open Athlete 2011-2021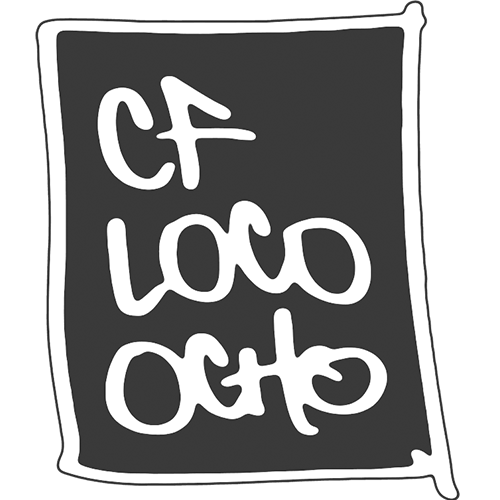 Matt Pearson
ABOUT MATT
I began my CrossFit career on July 1, 2009. A friend heard about CrossFit and encouraged me to give it a try. I had spent the better part of a decade transitioning from an endurance cyclist into a triathlete and marathon runner. Between 2004 and 2009, I completed 20 marathons, 4 Escape from Alcatraz Swims as well as countless sprint and Olympic distance triathlons and one Ironman.
My goal in starting CrossFit was to supplement my triathlon training to avoid overuse injuries. I told myself, "I will give this 90 days." I was immediately humbled. When I started CrossFit, I could not do a pull up or a correct push up. I watched others, young and old, perform them unassisted without a thought. I thought that years of running, cycling and swimming had made me fit, I was wrong. As soon as I needed to do anything other than run, bike or swim, I was terribly out of shape.
Within weeks I was hooked. My speed improved dramatically. Soon, I was posting sub 6-minute miles for the first time since high school 20 years earlier. The fitness benefits made me a believer and a CrossFit evangelist. I recruited my brother, my dad, and my mom to become CrossFit athletes.
My inspiration for wanting to become an affiliate owner came to me when I attended my Level 1 Cert at The Ranch in Aromas, CA. Sitting there with a view of the infamous Hill in the background and the scoreboards from past CrossFit Games still hung on the walls was special to me. I listened to CrossFit's concept of measurable fitness and long term health. Even after 4 years of CrossFit training, I learned so much about the long term benefits of improving a person's fitness. CrossFit was already a hobby and obsession of mine, but I realized it could be more. That is when CrossFit Loco Ocho was born.
-CrossFit Level 1 Coach
-CrossFit Level 2 Trainer
-CrossFit Endurance Coach
-CrossFit Aerobic Capacity Certification
-CrossFit Olympic Lifting Coach
-CrossFit Games Judging Cert '13, '14, '15, '16, '17, '18, '19, '20, '21
-CrossFit Games Open Athlete 2011-2021
-1st Place, NorCal Masters Competition, 2015 (40-44)
-1st Place, Glory Days Masters Competition 2016 & 2017 (40-44)
-Ranked 141st worldwide 2014 CrossFit Games Master's Qualifier.(40-44 class)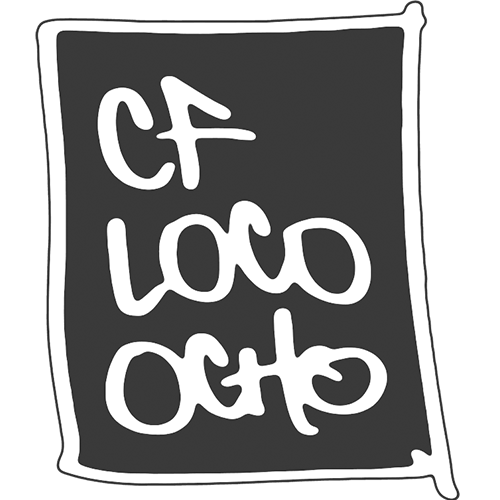 Jenna Smith
ABOUT JENNA
Born and raised in Sacramento, CA, I grew up with two older brothers who immediately influenced my love for sports. I played whichever sport was in season, from soccer to basketball, tennis and golf. I've always had a passion for living an active lifestyle. Alongside my passion for athletics, my love for all things Disney has never wavered! 
I am the luckiest momma to my son Tyson and (favorite) aunt to five nieces and nephews. I have over 40 cousins and couldn't be more blessed with the most supportive, loving parents. California will always be the place I call home even though I have planted some roots in the great state of Texas.  
I started my CrossFit journey in 2012 when I was preparing to attend a full-time fire academy. I'll never forget my first workout: ab-mat sit ups, body weight lunges, and inchworms! Those were the longest ten minutes of my life! I was immediately hooked to the functional movements and craved that sore muscle feeling.  
My passion has always been with people – inspiring them to be the best version of themselves and meeting them where they are! I thrive off encouraging others to accomplish what they thought may have never been possible. Being a part of someone accomplishing a goal fills my cup! 
When I moved back to California from Texas, I needed to find a new CrossFit home and quickly found myself at the Ocho. I couldn't have asked for a better community of people to support me in continuing my fitness journey and am excited to now be a part of the coaching staff. Let's do this, Ocho Nation! 
-CrossFit Games Judging Cert '20, '21
-CrossFit Games Open Athlete 2020-2021